The High Performing EA
New Enrolments
Starting Now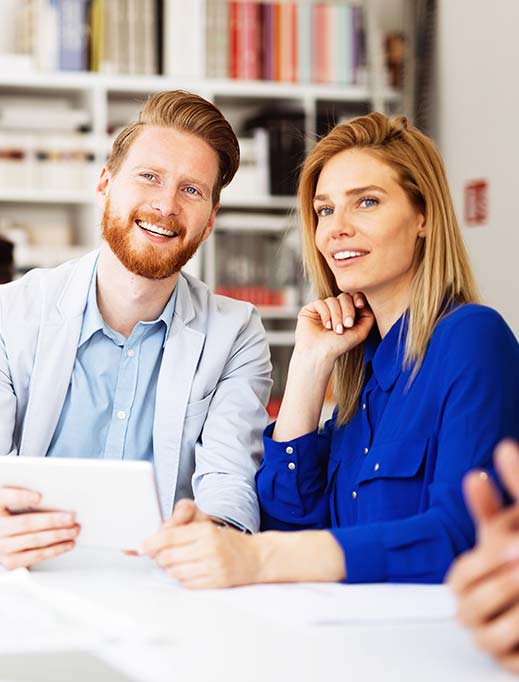 In the modern corporate space, the best 'Assistants' know their role has expanded far beyond what the name suggests. Whatever their title; Special Assistant, Chief of Staff, Executive Assistant or Personal Assistant, they are taking it upon themselves to upgrade their roles and become the linchpins in their organisation. Those that can see the future of work are developing themselves into thought leaders, strategic thinkers and empowering contributors to the success of their company.
The High Performing EA is here to help the driven and determined Assistants of today become exactly that. The result is a far greater impact throughout their organisation, the ability to provide high leadership support and a strengthened, collaborative partnership with their executive.
Value
8 days of live training with The EA Institute's Master Facilitators: $19,200 value
4 hours of personal coaching and mentoring: $1200 value
Lifetime access to online community and training material to support your growth: Priceless
The High Performing EA
Structure
The High Performing EA program is delivered in 2-day segments (with 8 days in total) over the course of 8 months. Each training session is specifically designed to transform how Executive Assistants solve problems, produce outcomes and lead others.
Session 1
Creating the extraordinary: No great work can be started without first setting clear intentions, goals and rewards. Session 1 allows participants to walk away sustainably motivated and inspired to take their abilities (and results) to the next level.
Session 2
The Structure for Success: What good is a goal without a plan to back it up? Session 2 allows participants to create a clear, empowering roadmap to take them towards tomorrow with complete confidence.
Session 3
The challenges we face on the journey of growth are clues for what we need to succeed. Session 3 sees participants break through the personal, strategic and leadership challenges they've been facing on the path to their goal – in a way that is replicable and repeatable for future success.
Session 4
Creating the Future: The achievement of growth and success are so much more inviting when we know they can be achieved regardless of circumstance. Session 4 sets participants up to create significant and effective change in their organisation despite challenges that would have previously held them back.
The High Performing EA
Program Benefits
The growth in confidence and initiative experienced by Executive Assistants in the High Performing EA program is both significant and empowering.
In the real-world, this translates to rapid advancements in:
Speaking up and inspiring other Executive Assistants in the team.
Creation and contribution to a high performing culture within their organisation.
Coherence with their manager through a better understanding of business objectives.
Driving change within the organisation exemplifying accountability throughout change.
Autonomy in creating new, meaningful projects and tasks for their role.
Commitment and contribution to ambitious business objectives, even when the path to delivery is initially unclear.
Dramatic improvement of both personal performance and performance of team members in a measurable, tangible way.
Confronting and resolving issues that were previously ignored or resisted.
Sustainably engaging others in solving problems and achieving outcomes.
Generating new ways of thinking, leading and working.
The High Performing EA
Dates &
Locations
The High Performing EA
What Our Clients
Say
I would highly recommend The High Performing EA program. From our first conversation, I knew Amanda would be able to push me out of my comfort zone, in the best way possible. As a current participant of The High Performing EA program, I have been amazed with how much the program can not only change my life professionally, but also personally. Amanda has the ability to truly empathise with your circumstances, help you to see the opportunities you have for change, provide you with the tools and empower you to make those changes yourself

Amanda thank you so much for reaching out and inviting me to participate in your program. Your leadership training program is very practical, structured and definitely challenging. It provided me with an all round overview on how to lead and the methodologies used were at a very high standard. I have accomplished so much and as a result so many opportunities have opened up for me at KPMG

Having recently completed The High Performing EA program with Amanda, I highly recommend the course. Amanda is a great facilitator, she continually pushed me out of my comfort zone and I am now reaping the rewards not only in my work life but it also translates through to your personal life. The course is well structured and has provided me with many new tools and strategies to use to help me lead at work

The High Performing EA
Registration Info
Course Investment
The cost of this program is $4999+gst
Limited early bird seats are available for $4600+gst
The EA Institute Members get 5% off the registration cost
What does my registration include?
Entry to 8 days of live training and 1:1 coaching between sessions Access to The EA Institute online community platform with reading material and resources.
An environment to foster meaningful relationships and networks with like minded individuals that can support each other on their journey of growth
On the days
Everything you will need will be provided in your first session, which will be required for all sessions. Morning Tea, buffet lunch, and afternoon tea will be provided on both days Completion Dinner on the last day of the program.
Dress code is smart casual. If you are wishing to stay at the hotel for the conference, please contact us for corporate rates