How to become a person of influence
Influencing people is one of the best ways to make a positive impact as an Executive Assistant. Today, hiding behind your Executive's title is not enough to be a good leader. By acting as a role model and helping your colleagues to reach greater heights, you can position yourself as an influential EA.
Taking the time to improve your influence can push you to the next stage in your career development. It can also improve the everyday life of your colleagues. Read on for a walkthrough of how to become a person of influence.
What is influence, anyway?
People throw the term influence around a lot. I understand influence as the ability to impact the character and development of those around you. Often, people think you need to be a big deal to have influence. You do not need a prestigious position to communicate effectively or do the right thing. In my view, anyone can wield influence in their workplace. The key to becoming one of your organisation's key people is more straightforward than you think. I think there are three simple insightful ways you can start wielding more influence in your workplace: creating trust, engaging with your colleagues and adding value.
Why is influence significant as an EA?
Working as an influential leader is one of the best things an EA can do. Being an influential leader does not mean retraining as a life coach. At its core, it means getting more involved in people's lives in your current position. As an influential person, you will grow by helping others and making a clear impact on your organisation's future decisions.
This is particularly true for Executive Assistants. EAs work as a conduit between their Executive and their organisation, so your attitude and behaviour can hugely impact your workplace. I know that refining your people skills can seem daunting, but becoming a more influential person can be an effective way to improve team cohesion and move towards your long-term goals.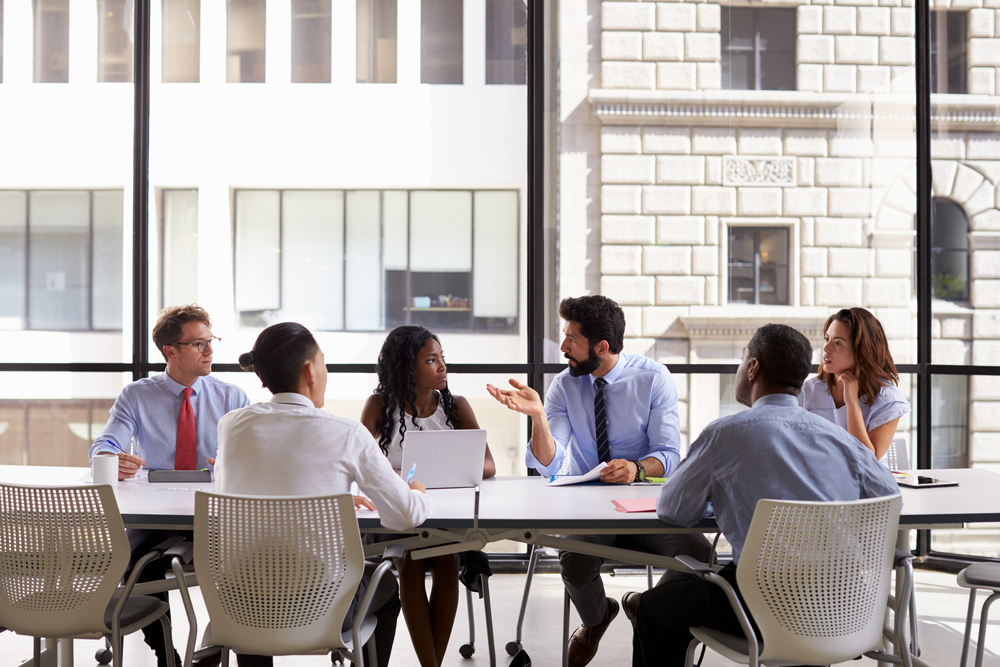 What makes an influencer?
People of influence are key people in their workplaces. They are often the go-to expert for their colleagues, with others looking to them for guidance. They are eager to help, like a collective best friend. Whether they're helping you see the bigger picture or motivating you to put in extra effort, people of influence can change people's lives. That is why gaining a greater understanding of your influence and how to use it can be such an asset.
The importance of trust
How to become a person of influence? Focus on trust and empathy. Connecting with colleagues and showing interest in other people's lives is a classic sign of good leadership. If you ask questions, offer feedback and spend time listening to your colleagues, you can improve your understanding of the other person's perspective. Feeling included will help people around you overcome trust issues and enthusiastically collaborate. For your part, knowing other people's perspectives and connecting with colleagues on a daily basis will help you make good decisions and provide better advice.
Connecting with others goes beyond just accepting the other person's point. Ideally, you start to feel like your workplace's best friend and comfortably talk at deep levels with your colleagues. Do not worry if this does not happen overnight, but if you can gain the trust of those around you, you can be confident that you are wielding greater influence.
Influence by engaging
Engaging in a confident, intentional way is one of the most important things that sets an influential person apart. Be proud of your leadership ability, and do not be afraid to show your opinions off, whether through public speaking or conversations with key people at your workplace. If you know your stuff, getting your message across is crucial.
Joining in for the sake of it is not how to become a person of influence. Avoid making promises you cannot keep or fudging the facts to make a point. A great way to show your engagement is to take the time to explore different areas of your workplace. Do you meet with people from other departments to learn about their roles and expertise? Drawing on those people and their life experiences might come in handy if you seek greater influence.
Adding value
As an Executive Assistant, you are already adding value to people's lives in your organisation. There are many different ways you can add even more. You might contribute by helping others find a deeper purpose in their work or by imparting a new enthusiasm to a stagnating project. Whether dealing with key people at high levels of your organisation or acting as a role model to junior staff, you will go above and beyond. The more you can contribute, the further your influence will reach.
How to get there
If you're wondering how to become a person of influence, there are some concrete steps you can take to start building good habits and getting your message across more effectively. One way to improve is to read up on the subject. There is a wealth of classic books that aim to enhance your influence, from the work of renowned author Jim Dornan to Dale Carnegie's book 'How to Win Friends and influence people'. However, I find it even more effective to learn alongside people in similar positions and collaborate to improve your skills. At the EA Institute, our Executive Assistant courses bolster your personal skills, from public speaking to empathising with the other person's perspective.
Growth Hub Members
Join us Wednesday June 29th at 12:30AEDT for a breakout session with Amanda to discuss this topic! RSVP below, see you there!