Executive Assistant Courses
Certified High
Performing EA
Course
The Certified High Performing EA™ is our flagship course designed to help today's best Executive Assistants realise and continually reach the next level of their potential by elevating their leadership skills and increasing their personal performance.
Enrol for November 2022 today!
Take our quiz!
What type of EA are you? Are you an Impulsive, Dependent, Rebel, Independent or Interdependent EA? Find out to understand where to focus your attention and take the next step in your career.
The
Mindful EA
Course
Learn to cultivate a more balanced relationship to yourself in relation to the realities of life and the busy world around you. This training will provide you the opportunity to devote your attention to the thought processes that underlie mindfulness and explore scientific findings to give you a complete understanding. Enrol today for September.
Join
The EA Institute
The EA Institute is home to an ever-growing community of driven, determined and passionate Executive Assistants, here to discover their true professional potential.
EA and PA
Courses
Executive Assistant Training and Personal Assistant courses created to take your thinking, influence and results to the next level.
the EA institute
Executive Assistant Training
By definition, leadership is the ability to inspire a team to achieve a certain goal, but leadership is not about rank or position, it's a set of skills that anyone can build. Discover our courses and membership below to learn about how we are helping the world's leading EAs become forward thinking leaders.
The Certified High Performing EA Course
The Certified High-Performing EA course is for ambitious Executive Assistants who are ready to realise their full potential, own their future and be seen as high-performing strategic leaders within their organisation.
The Mindful EA
The Mindful EA is a mindfulness course designed specifically for Executive Assistants who are juggling busy roles and lives in general. This course uses science, philosophy and the practicality of mindfulness to bring your active attention to the present.
The Growth Hub
When you're a Growth Hub member, you're never alone. Whether it's your first year as an EA or you've been doing this for over 20 years, we're here to grow with you and do this together. Access educational resources, networking opportunities, mentors, attend events and much more!
Looking for In-House Company Training & Solutions?
We also offer in-house Executive Assistant training where we come to you. If you're interested to know how this might look for your organisation, book in a time to speak with us or email us today for a quote.​
the EA institute
What Our Clients
Say
The EA Institutes leadership training program provided me with an all round overview on how to lead and the methodologies used were at a very high standard. I have accomplished so much and as a result so many opportunities have opened up for me at KPMG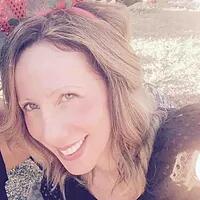 I highly recommend the The High Performing EA course. I was continually pushed out of my comfort zone and I am now reaping the rewards not only in my work life but it also translates through to your personal life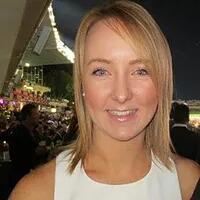 The EA Institute changed my life! Seriously! I could not dream up a more inspiring, challenging and encouraging six months of growth that I experienced through 'The High Performing EA